Welcome to the Pain Games Wiki

The Pain Games Wiki is a wiki about the brilliant Hunger Games spin-off by Wikia user Rainbow Shifter. The Pain Games are technically a normal Hunger Games except when tributes get into the arena, If one tribute kills another tribute then their energy gets drained and they feel an equal amount of pain as the tribute they killed.
Featured Article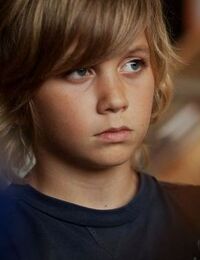 "You... Killed.... Cariettum!"
―Excel Rose
Excel Rose is the male tribute from District 1 and victor of the 2nd Pain Games. He was a part of the Career pack. He is now the mentor for District 1.
During the Reaping for District 1, surprisingly, none of the males volunteered for the games because no one felt that they were ready. Excel's name was called and he walked up scared at first but got over it quickly and decided that he was going to try to be brave and merciless. (Read More)

See all Featured Articles - Vote for Featured Articles
Community Projects
Not sure where to start?
Find out more about the wiki on the About page.
If you are new to wikis, check out the tutorial, and see Help:Contents.
Interested in hearing what the community are up to? Visit the Community Portal.
Visit the Forums to discuss Pain Games Wikia content!
Make sure you read the Wiki Rules if you haven't already!
Create Articles!
If an article doesn't already exist (don't forget to search) use the box below to create the appropriate page.
BE SURE THAT THE ARTICLE YOU ARE PLANNING TO CREATE DOES NOT EXIST ALREADY!
Community
Please visit the Forums for information regarding the selection of a Pain Games Wiki Administrator.
Pain Games Anthem
Featured Images
Blogs
Create blog post
Well, an admin has changed the background again... Could another admin please put it back to the original one please as I'm kinda busy sorting out some other mess on Pokemon Wiki.

Please whoever is do…

Read more >
See more >
Ad blocker interference detected!
Wikia is a free-to-use site that makes money from advertising. We have a modified experience for viewers using ad blockers

Wikia is not accessible if you've made further modifications. Remove the custom ad blocker rule(s) and the page will load as expected.